GSW-1657, 16-Port Gigabit Ethernet Switch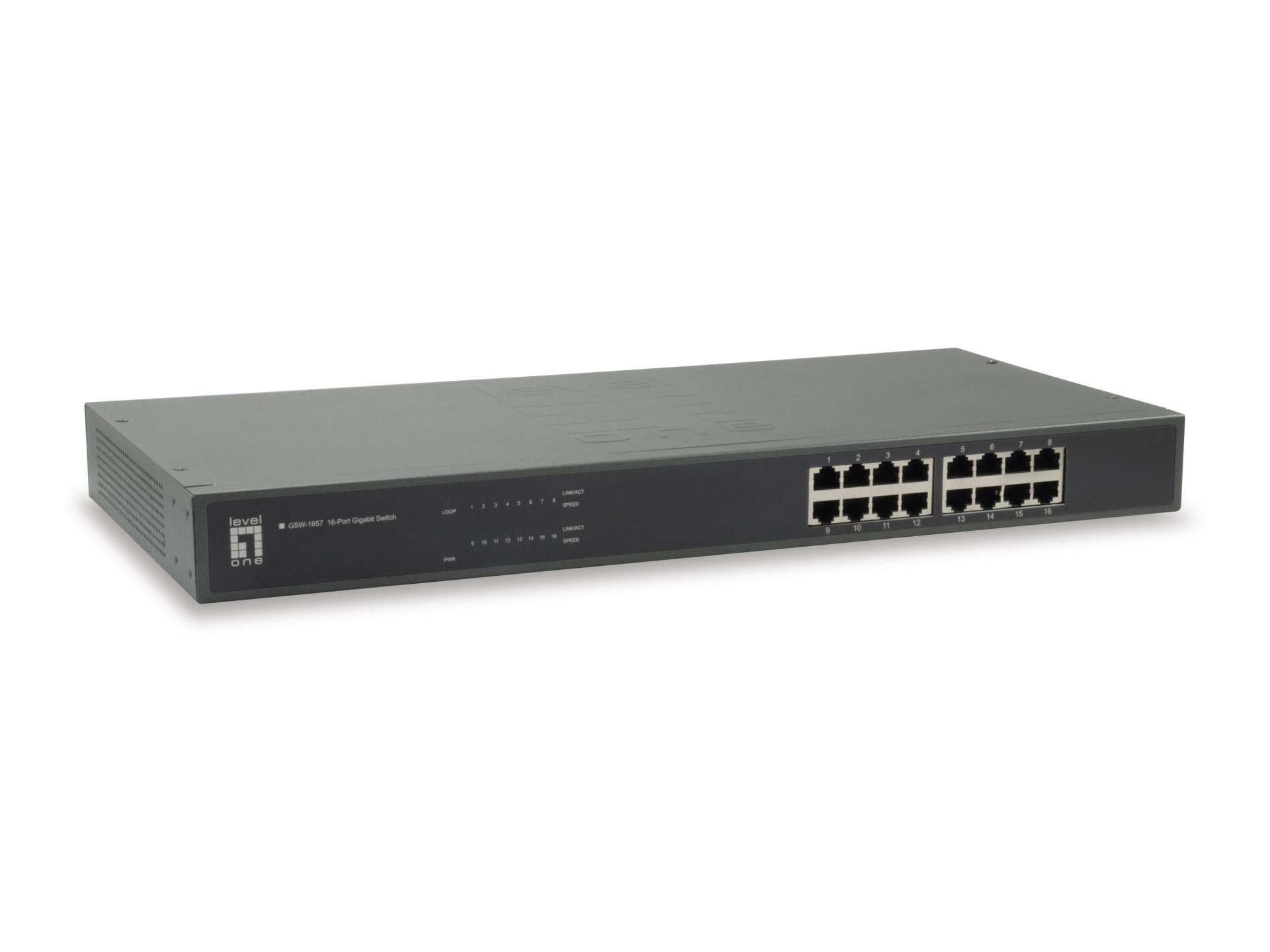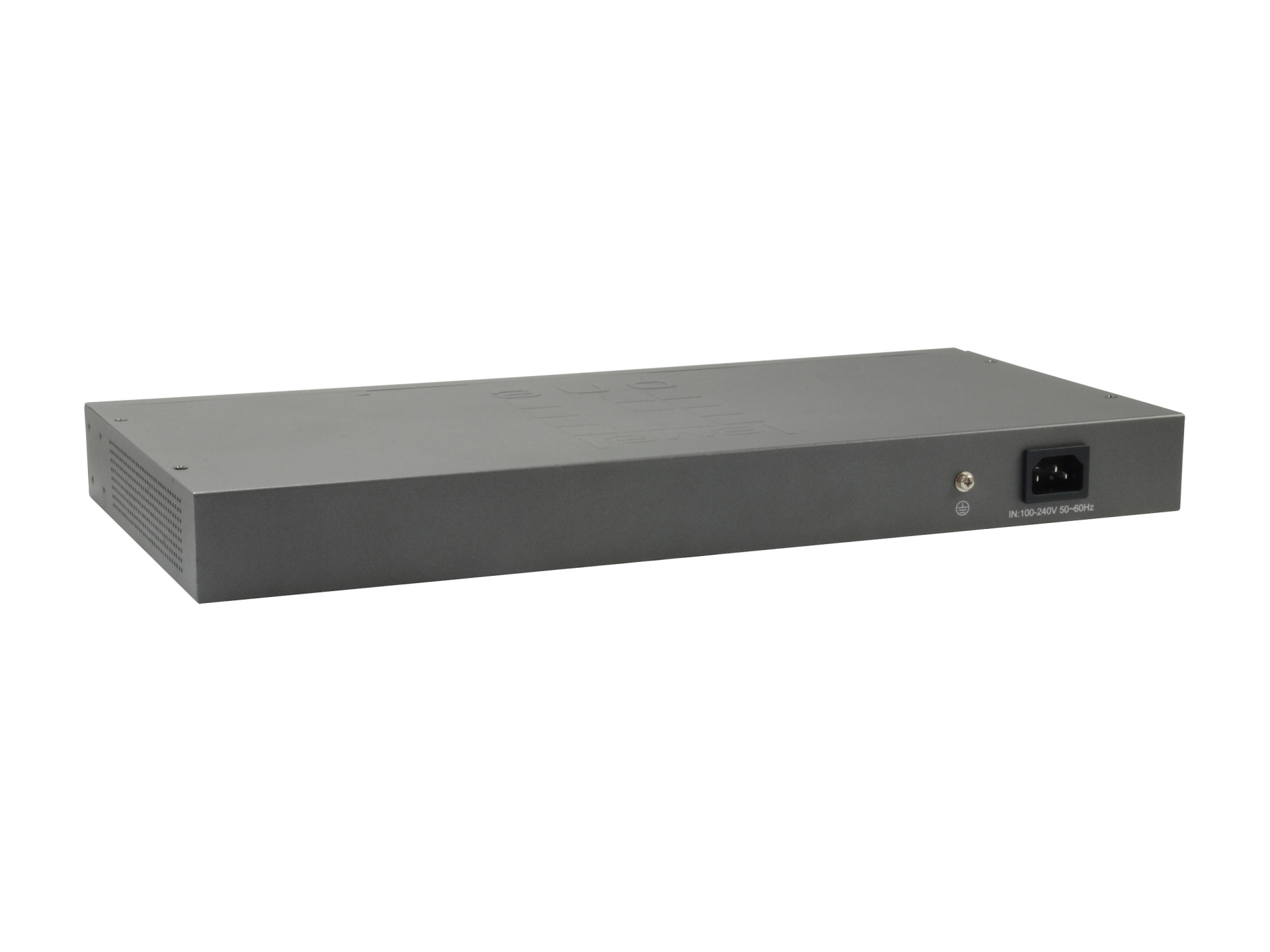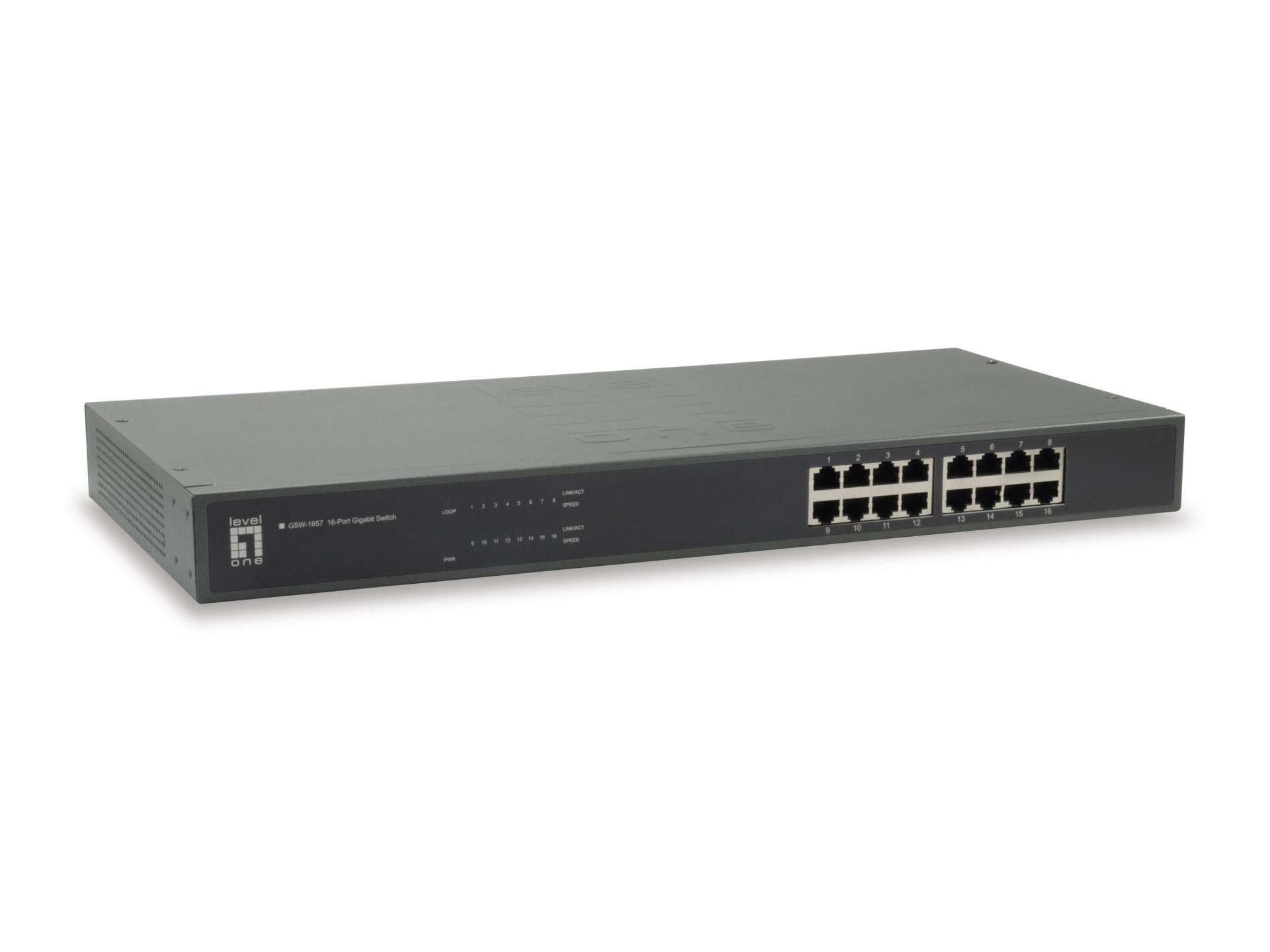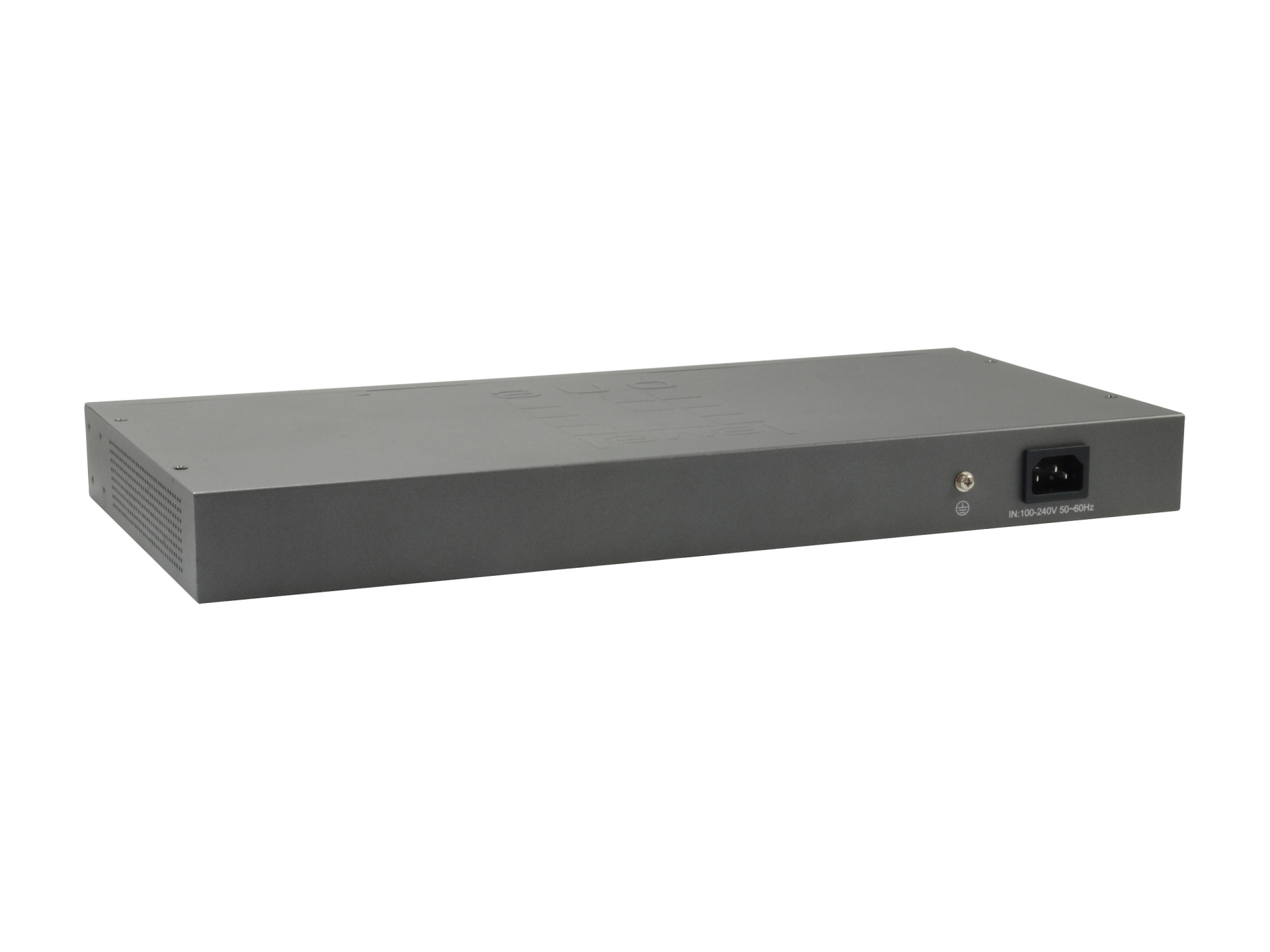 Priser kun synlige for indloggede brugere
16-Port Gigabit Ethernet Switch
Produktinformation für 16-Port Gigabit Ethernet Switch
GSW-1657 - GSW-2457 is a 16 - 24-port Gigabit Ethernet Switch that gives you a high-performance, low-cost, easy-to-use, seamless upgrade to boost your network to 1000Mbps. Increase the speed of your network backbone to a massive 48Gbps and bring lightning fast Gigabit connections to all your computers.
What happens when you have several users accessing multimedia applications all at the same time? No need to worry as GSW-1657 - GSW-2457 allows you to move large files faster and easier. Transfer your CGI, CAD, video, or other large multimedia files over the network instantly and without lag.

Standards-based
GSW-2457 features a non-blocking switching architecture that forwards and filters packets at full wire-speed for maximum throughput. With MAC address auto-learning and auto-aging, IEEE802.3x flow control for full-duplex mode and backpressure for half-duplex mode, you have powerful features sending your data throughout the network.
Tekniske egenskaber
| | |
| --- | --- |
| Depth: | 180.0 mm |
| Ethernet: | True |
| Fan: | False |
| Fast Ethernet: | True |
| Gigabit Ethernet: | True |
| Height: | 44.0 mm |
| Manufacturer: | LevelOne |
| Mounting method: | 482.6 mm (19 inch) mounting |
| Number of 10/100/1000 Mbps RJ45-Ports: | 16 |
| Width: | 440.0 mm |